CAADS Events At-A-Glance
California's Community Program for Alzheimer's Services and Supports (Cal-COMPASS) Proposers Conference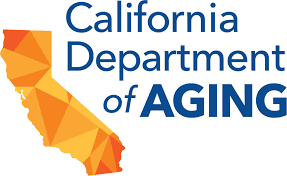 The Proposers Conference will be held prior to the Submission Deadline for the Cal-COMPASS RFP, and to which any parties that may be interested in responding to this RFP are invited. The purpose of the Proposers Conference is to discuss and answer questions regarding this RFP.
This Request for Proposal will result in service contracts with the Department of Aging and are not considered grants.
Addendum 1 has been posted on the California EProcurement Website (https://caleprocure.ca.gov/event/4170/CC-2223-99). Please ensure that you go there to obtain the documents. It includes the updated Key Action Dates.
We anticipate that Addendum 2 with the questions and answers will be posted along with the corrected RFP documents soon.
The corrected email address for Business Management Bureau, Operations is: BMBStateOps@aging.ca.gov
Please be advised that all questions are collected and will be answered on the Cal EProcurement Website as an addendum.
Please let me know if you have any questions and/or issues with the RFP.
Thank you for your interest and participation in the State of California's competitive bidding process.