YOUR DONATIONS HELP!
---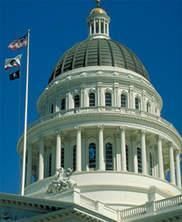 CAADS | State Advocacy Fund
---
Your donation to the CAADS State Advocacy Fund enables CAADS' advocacy efforts to succeed in keeping programs viable and visible to state, federal, and local policymakers. Last year, your donations made it possible to obtain a historic $64.1 million in grant funding for ADHC and ADPs. This year, CAADS advocacy led to four Managed Care Organizations restoring the full Medi-Cal rate and repaying centers they had paid below the full statewide rate since 2019. 
Effective advocacy is a year-round effort. Membership dues alone cannot fully cover the costs of lobbying and advocacy. That is why we must raise funds each year to keep our advocacy momentum going. In 2024 we have set our goal on rate increases. This work began early this year and will intensify in 2024. 
We appreciate any amount you can donate. Thank you for all you do every day to improve people's lives.
(Please note, donations to CAADS State Advocacy Fund are not tax deductible.)
PAYMENT OPTIONS
---
---
Pay by Check
1. Complete the Advocacy Pledge Remittance Form: FILL-IN | WRITE-ON
2. Return the completed form with your check payable to CAADS to:
CAADS
1107 9th Street, Suite 701
Sacramento, CA  95814-3610
---
Pay by Credit Card Offline
1. Complete the Advocacy Pledge Remittance Form: FILL-IN | WRITE-ON
2. Return the completed form via email to accounting@caads.org
    or fax it to (866) 725.3123
---