---
UPCOMING EVENTS
---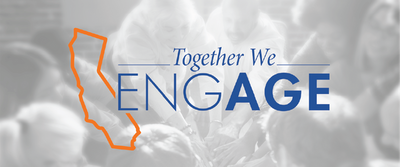 ---

Join CDA on October 20, 2021 from 10:00am - 11:00am for our next All Stakeholder Meeting. CDA leadership will provide updates on department programs and policies, COVID-19 vaccine outreach, Master Plan for Aging implementation, and more. Time will be reserved for questions and comments.

Closed captioning and American Sign Language interpreting will be provided.

REGISTER HERE
---

Change Management Strategies Enabling Disability Services to Thrive
Tuesday, October 26, 2021
10:00 am PDT
Times of uncertainty about the future can inspire innovation for an organization. Disability services have faced many changes since the start of pandemic. Change is hard for any organization, but especially difficult during a public health crisis. How will your organization redefine "normal" in the future and prepare to address the unknown factors? Using the key elements of change management, this webinar will give service providers the tools to:
·     Begin planning for potential future scenarios
·     Manage expectations and resistance to change
·     Facilitate change with direct support staff
·     Engage clients, families, and other stakeholders in planning processes
·     Maximize opportunities for innovation
About the Presenter: Bryan Neider joined AbilityPath after serving on the Board of Directors for sixteen years. As a Board Member, Bryan served as the Board Treasurer and Finance Committee Chair and became a strong advocate for AbilityPath's Employment Services. Prior to joining AbilityPath Bryan was a Senior Vice President at Electronic Arts (EA). Bryan spent over 25 years with EA, serving in multiple leadership roles including: playing an important role in EA's IPO, overseeing corporate finance and treasury functions, managing EA's global business development efforts, CFO and COO for EA's global software development organization and overseeing EA's Global Operations team. 
Bryan earned his BA Degree in History from Santa Clara University and his MBA from CSU, East Bay. Bryan is also a Certified Public Accountant. Bryan is an active volunteer at both of his alma maters and he is currently serving as board chair of Thrive – The Alliance of Nonprofits of San Mateo County. He is also a board member or advisor to four technology start-ups.
---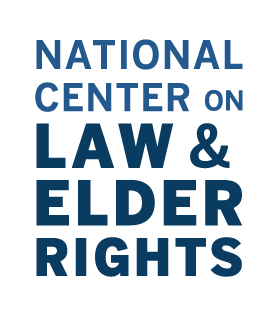 Advancing Equity for Older Adults, Part 1: An Introduction to Advancing Equity in Legal and Aging Services
When: Thursday, October 28, 2021, at 11:00-12:15 P.T.
Low-income older adults face a number of challenges grounded in structural racism and other forms of discrimination. As a way to help address those challenges, the Older Americans Act emphasizes that limited program and service resources should be targeted to older adults with the greatest economic or social need. The factors that cause social need include language barriers and isolation caused by racial or ethnic status. Therefore, advancing equity is an important goal in the delivery of aging and legal services to older adults. This inaugural webinar series is focused on how aging and legal services professionals can better advance equity for older adults in their own work. This first webcast of the series will:
·         Provide an overview of why equity, especially race equity, is important for older adults with economic and social need;
·         Review different strategies and opportunities to advance equity in legal and aging services; and
·         Highlight a local program's journey to centering equity in its work with older adults.
Presenters:
·         Denny Chan, Directing Attorney for Equity Advocacy, Justice in Aging
·         Kimberly Jones Merchant, Director of the Racial Justice Institute and Network, Shriver Center on Poverty Law
·         Kevin Prindiville, Executive Director, Justice in Aging
·         Pamela Walz, Supervising Attorney of the Health and Independence Unit, Community Legal Services of Philadelphia
Subsequent webinars in the series will continue exploring these topics and also structure opportunities for audiences to learn and discuss challenges specific to advancing equity in their work and ways to address them. More information on the next trainings in the series is forthcoming.
Closed captioning will be available on this webcast. A link with access to the captions will be shared through GoToWebinar's chat box shortly before the webcast start time.
This training will be presented in a WEBCAST format to accommodate more participants. Due to the high volume of participants, computer audio will be the only option to listen to the presentation. No telephone call-in number will be provided. Please plan accordingly. Thank you. 
This webcast will be recorded and available on our website shortly after the presentation. The recording and training materials will also be emailed to all registrants within a few days after the training.
---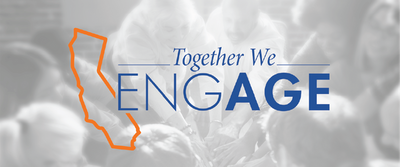 Click here for Call-in Details
(NOTE: You will be required to scroll to the bottom of the page you land on.)
---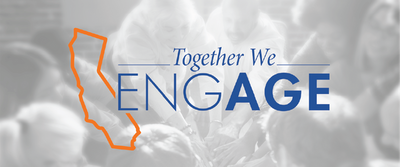 Alzheimer's Disease and Related Disorders Advisory Committee
Thursday, December 9, 2021 from 10:00 am - 2:00 pm
The Alzheimer's Disease and Related Disorders Advisory Committee was established within the California Health and Human Services Agency in 1988 to provide ongoing advice and assistance on program needs and priorities of persons impacted by Alzheimer's disease and related dementia disorders. The Alzheimer's Disease and Related Disorders Advisory Committee members represent consumers, family members, providers and advocates. Members of the Committee serve on a volunteer basis without compensation. In 2011, the California Health and Human Services Agency, in partnership with external stakeholders, released the California State Plan for Alzheimer's Disease, which provides a set of goals, recommendations and strategies to reduce the risk of dementia through the promotion of brain health and to improve care and support for all who are affected.
The Committee has finalized two fact sheets on dementia and mental health: the Provider Guidance and the Consumer Guidance fact sheets. Please feel free to distribute these fact sheets.
All meetings of the Alzheimer's Disease and Related Disorders Advisory Committee are planned to be from 10:00 a.m. – 2:00 p.m. at:
California Health & Human Services
1215 O Street
Sacramento, California 95814
If you have questions, please contact Julie Souliere at Julie.Souliere@chhs.ca.gov.
---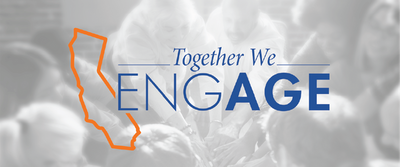 Equity in Aging Advisory Committee 
Thursday, December 16, 2021 from 10:00 am to 12:00 pm

Click here for Call-in Details
(NOTE: You will be required to scroll to the bottom of the page you land on.)
---
---
RECORDINGS OF PAST EVENTS
---
---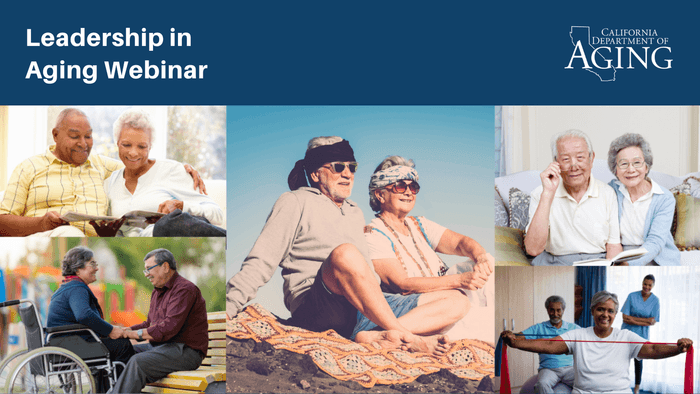 ---

Community-Based Adult Services (CBAS) Stakeholder Webinar
RECORDED AUG 19, 2021
CDA hosted a webinar on Thursday, August 19, 2021, 2:00pm - 3:30pm, to provide additional guidance on the transitioning of CBAS participants to in-center congregate services beyond October 31, 2021. CBAS providers are to continue implementing the policy directives in ACL 21-04 "Transition to Congregate Center Services" until CDA issues additional policy guidance.
SLIDES (with live inks)
---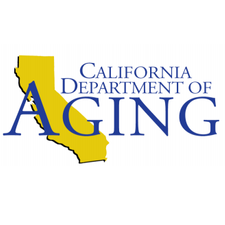 California's Home and Community-Based Services Spending Plan 2021
Recorded June 4, 2021 - Home & Community Based Services (HCBS) Spending Plan Briefing on Proposals at CDA
[Presentation] [Transcript] [Video]
---

Dear Provider,
The May 5, 2021 webinar recording, "Transition to CBAS Congregate Center Services – Live FAQ Webinar" is now posted on the California Department of Aging website at the following link under Temporary Alternative Services:
https://aging.ca.gov/Providers_and_Partners/Community-Based_Adult_Services/#pp-tr
Thank you.
Community-Based Adult Services Branch (CBAS)
California Department of Aging (CDA)
cbascda@aging.ca.gov (CBAS E-Mailbox)
---