---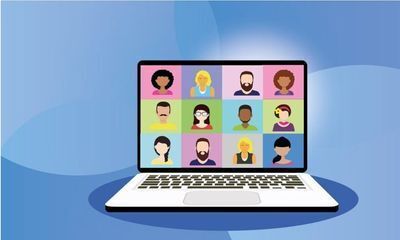 UPCOMING PARTNER EVENTS
* Scroll down to see Partner's past webinar recordings
---
---
---
---
SAVE THE DATE
Dec. 6, 2023 | 10:00 a.m. - 11:30 a.m. (PT)

Addressing the Needs of Older & Disabled Adults in Rural Communities: Findings From the California Rural Master Plan for Aging Initiative

In January 2022, The SCAN Foundation provided support to three advocacy coalitions to develop local Master Plans for Aging with a focus on addressing the unique challenges of aging in rural communities. Over a process of two years, the following coalitions led planning efforts across three regions (covering seven counties) across California:
As the current scope of the project nears an end, the three regions will convene to share selected findings from their needs assessment pertaining to housing, transportation, healthcare access, and resource awareness; regional recommendations for program and policy implementation; lessons learned; and next steps for the regions.

Register and join us on December 6 to learn about unique needs and recommendations to improve the quality of life for older adults, adults with disabilities, and caregivers in rural regions of California, as well as glean lessons learned from this initiative to apply to your own community planning efforts.
---

Grow Your Existing Business with the PACE Model of Care
Wednesday, December 6, 2023 | 10:00 am PDT
NADSA Members: $69
Non-members: $139
Programs of All-inclusive Care for the Elderly (PACE) is a Medicare and Medicaid program that offers a comprehensive, fully integrated, provider-based health plan for the frailest members in our communities who would qualify for a nursing home level of care. PACE is a growing innovative model of care designed to coordinate and provide preventative, primary, acute, and long-term care services to individuals aged 55-plus. This care is coordinated through a comprehensive team of professionals known as the Interdisciplinary Team who respond to the PACE participant's needs 24 hours a day, seven days a week, 365 days a year.
Learn how the health care model is delivered and the necessary milestones for the development of a PACE program. Learning objectives include:
·     Develop a basic understanding of how the Programs of All-inclusive Care for the Elderly (PACE) model works.
·     Overview of Capitated Payment.
·     Guidance of necessary milestones for the development of a PACE program.
Presenter: Sharon Hilton is the Senior PACE Consultant at CareVention HealthCare. She works with organizations in all stages of the Program of All-Inclusive Care for the Elderly (PACE), including exploration, development, and implementation, and supports PACE sites to ensure regulatory compliance and operational consistencies. She leads and supports new and expansion applications and processes and provides PACE model coaching and training. Additionally, Sharon conducts mock audits and problem-solves to ensure best practices and compliance to mitigate financial risk. Her 15 years of PACE experience include working in programs as a compliance officer, center manager, and executive director, as well as serving as a PACE consultant for organizations across the country.
This session will be recorded and attendees will receive both the audio recording and a copy of the presentation.
---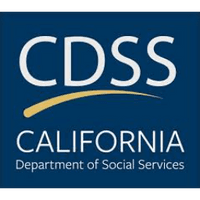 GUARDIAN TRAINING WEBINAR FOR LICENSEES AND PROVIDERS
Primary Audience: ALL CCLD FACILITY LICENSEES AND PROVIDERS
Summary: PIN 23-16-CCLD announces two live (the first was OCT 25th) Guardian webinars for all providers on:
Dec 6, 2023, 11:00 AM - 12:00 PM (Click date to join via ZOOM)
An electronic copy of PIN 23-16-CCLD: GUARDIAN TRAINING WEBINAR FOR LICENSEES AND PROVIDERS is available for viewing/downloading by clicking on the following link: PIN 23-07-CCLD-Guardian Webinar Quarter Two 2023 Accessible (ca.gov)
---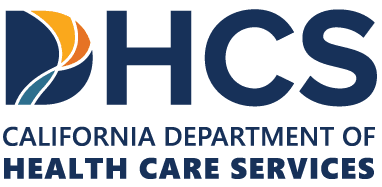 Understanding Chronic Conditions among Californians with Original Medicare
Monday, December 11, 2023, 12:30 PM - 2:00 PM
(UTC-08:00) Pacific Time (US & Canada)
If you want to attend, register now. When your registration is approved, you'll receive an invitation to join the webinar.
On December 11, 2023, at 12:30 p.m. Pacific Standard Time, the California Department of Health Care Services (DHCS) will host a webinar highlighting new insights on chronic conditions experienced by Californians with Original Medicare in 2021 (advance registration required). The webinar will present an upcoming chartbook on chronic conditions, with detailed data related to demographics, Medicare spending, and co-occurring conditions. The webinar aims to foster a deeper understanding of Californians' experiences with chronic conditions to promote person-centered policies for this diverse population. 
Among the findings: More than half of Californians with Original Medicare had four or more chronic conditions in 2021, with the most prevalent conditions being high blood pressure (63 percent), high cholesterol (62 percent), arthritis (33 percent), diabetes (28 percent), and cataracts (24 percent). The prevalence of many common conditions varied by dual Medicare/Medi-Cal status, age, rural-urban geography, sex, and race and ethnicity. Four conditions, including drug use disorder and Alzheimer's disease and related dementias, were more than twice as common among full dual beneficiaries than among Medicare-only beneficiaries. Californians with Original Medicare were less likely than the national Original Medicare population to have eight of the top 10 most prevalent conditions.
The chartbook is based on ATI Advisory analysis of Medicare data. Preparation of the chartbook was funded by The SCAN Foundation, with oversight from DHCS' Office of Medicare Innovation and Integration (OMII).
Please visit the DHCS OMII webpage to register to attend the webinar. Please email questions to OMII@dhcs.ca.gov.
---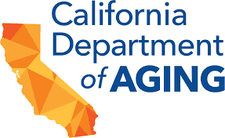 Join the Office Hour for the Bridge to Recovery Grant Program to Discuss Eligible Staff Titles
Dec. 11 at 1 PM
Please join the Bridge to Recovery Grant Program team on December 11th from 1–2 PM for an open office hour session to discuss eligible staff titles based on the goals of this grant for temporary workers, bonuses, and wage differentials. Eligible staff titles are based on center licensing regulatory/statutory requirements.
 
Office hours are voluntary, and attendance is not required, but highly recommended if you have questions regarding your application. If you are unable to attend, a guidance document will be posted to the Bridge to Recovery Grant Opportunities website for future reference (please refer to the Helpful Resources section).

Please Note: Registration is not required in advance for this session. Just click the link below to join the meeting at the appropriate time.
If you need further assistance, please reach out to us by calling 866-535-8669 or emailing CDA_BridgeToRecovery@pcgus.com.

On behalf of the California Department of Aging we would like to thank you for attending.
---

Dear Program Operator:
We are excited to announce the first California Department of Social Services (CDSS), Child and Adult Care Food Program (CACFP) Branch CACFP—Stay Connected Quarterly Webinar which will be held on January 31, 2024, from 2:00 p.m.–3:30 p.m.
In this first webinar, Jessie Rosales, CDSS CACFP Branch Chief, will provide a CDSS CACFP State Update and introduce CACFP Section Managers who will share how their teams support local CACFP Operators.
Our goal is to keep you informed of new or upcoming policies, obtain input as needed, and share CACFP best practices to promote excellence in your CACFP operations.  Stay tuned for an upcoming survey where you will be able to let us know which best practice topics you would like included on future agendas.
Please share this information with your staff and anyone else you think might be interested.
Registration and Cost:
The CACFP—Stay Connected Quarterly Webinar is free to attend, however, you must register to access the webinar.
We recommend before the meeting that you check your internet connection to ensure it is ready to use Zoom. Visit the Zoom test link.
After registering, you will receive a notice, "Webinar Registration Approved", and a link to the webinar. You will also receive several emails with information about joining the webinar. First, you will receive confirmation the day you register and then you will receive two reminder emails: one day and one hour prior to the webinar.
Contact Information
For questions related to the upcoming CACFP—Stay Connected Quarterly Webinar, please contact CACFPTraining@dss.ca.gov
---
---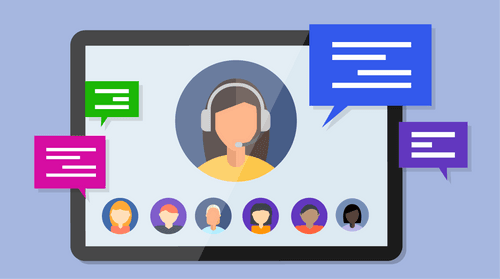 RECORDINGS / MATERIALS OF PAST EVENTS
---
---
In Case You Missed It
 
Thank you for attending and/or registering for the CBAS Emergency Remote Services (ERS) Training held on October 5, 2023. The training may be viewed by accessing the following link: https://www.youtube.com/watch?v=uxJftrMiA5U
CDA is still in the process of posting the training materials to the web. In the meantime, please feel free to reference the attached slide deck and infographics that we hope will be useful to you and your teams.
HANDOUTS:
ERS Training (10-05-23).pdf slides

TAS-ERS Comparison.pdf

ERS Infographic.pdf
---
Implementing the Master Plan for Aging in California Together Committee Meeting (IMPACT)
September 26, 2023
Video | Presentation
---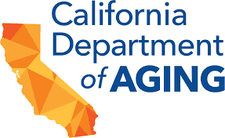 Execution of Grant Agreement Webinar and Permissible/Impermissible Items Webinar & Guidance Document for the Bridge to Recovery Grant Program

Thank you for your interest in the Bridge to Recovery for Adult Day Services: COVID-19 Mitigation and Resilience Grant Program. CDA is hosting the following webinars to assist applicants with their current award and future grant opportunities.
November 2 Webinar
Application Revision/Grant Agreement Execution
Transcript (not available yet)
November 9 Webinar
Permissible/Impermissible Items & Application Errors
Recording (not available yet)
Transcript (not available yet)
Please note that CAADS is not administering the BridgetoRecovery grant funds and does not have access to your applications. The process of funds distribution is in the hands of the California Department of Aging and the 3rd party grant management company, PCG - Grants Connect.
For questions about the grant program, please email CDA_BridgeToRecovery@pcgus.com or call (866) 535-8669. 
---