---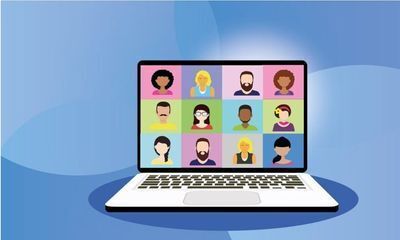 UPCOMING PARTNER EVENTS
* Scroll down to see Partner's past webinar recordings
---
---
---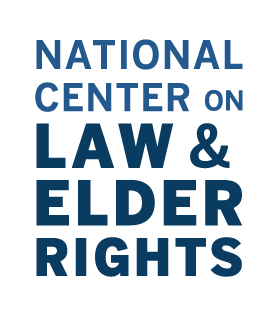 Free Webinar: Oral Health Coverage and Care for Older Adults
When: June 6, 2023, from 11:00 a.m.-12:15 p.m. P.T./2:00-3:15 p.m. E.T.
Older adults need access to dental coverage in order to maintain their oral health and overall health. Yet, healthcare programs serving older adults do not offer guaranteed oral health coverage. As a result, many older adults face barriers in accessing needed dental treatment, exacerbating inequities in overall health among older adults living in poverty, older adults of color, and other marginalized populations.
This webinar will provide an overview of oral health coverage options for older adults, including Medicare, Medicaid, and VA coverage. Presenters will share practice tips for advocates on how to best connect older adults to oral health coverage and care. The webinar will also provide an overview of other forms of dental coverage and care options, including stand-alone dental plans, clinics, and dental school options.
Please join us in recognition of Oral Health Month by learning more about oral health coverage and care for older adults.
Presenters:
·         Amber Christ, Justice in Aging
·         Murray Scheel, Justice in Aging
Capacity for this session is limited to 3,000 participants, and all participants will have the option of accessing audio through the computer or by phone. Closed captioning will be available. Please be sure to log onto the webinar a few minutes early in order to secure your place for the live presentation on Zoom. If you would like to request ASL interpretation or have other accessibility-related questions, please email ncler@acl.hhs.gov at least a week in advance.
This webinar will be recorded and available on our website shortly after the presentation. The recording and training materials will also be emailed to all registrants within a few days after the training. We are unable to offer CEUs or other certifications. Thank you for understanding.
---
Joint CDA and DHCS HCBS Gap Analysis Stakeholder Engagement Session
June 6, 2023, from 12:00 pm – 1:00 pm PT

You are invited to a joint meeting of the California Department of Aging (CDA) and Department of Health Care Services (DHCS) advisory committees. The meeting aims to provide an overview of the Statewide Home and Community-Based Services (HCBS) Gap Analysis and Multi-Year Roadmap initiatives and updates on project work. This meeting will allow advisory committee members to ask questions, make recommendations, and prepare more extensive comments if so desired in advance of the bi-annual public stakeholder meeting on July 14th.
Please register for the June 6 meeting using the following link: https://chcs.zoom.us/meeting/register/tZApdeyvpjgsHNZcrRy564HUAQbFgKB39zQ_#/registration
Please share questions in advance via email to HCBSGapAnalysis@aging.ca.gov and/or HCBSGapAnalysis@dhcs.ca.gov. 
---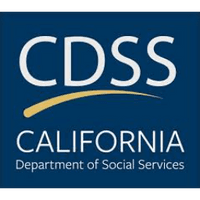 PROVIDER WEBINAR: INTRODUCTION TO THE TECHNICAL SUPPORT PROGRAM
Tuesday, June 6, 2023, 6:00 p.m. PT
PIN 23-09-CCLD is a notice of an upcoming webinar for licensed providers about the Technical Support Program.
---

How to Plan and Successfully Open an Adult Day Center
Wednesday, June 7, 2023
10:00 am PDT
NADSA Members: $69
Non-members: $179
Want to open an Adult Day Center but not sure where to start? This session will provide first-hand advice from an experienced provider and consultant who opened her center. She will give you an overview of the framework you need to start including business knowledge, planning and operational procedures, and setting your center up for sustainability.
Learning Objectives
1. Attendees will be provided with a comprehensive framework for opening an Adult Day Center.
2. Attendees will learn how to develop operational procedures for a center's successful opening.
3. Attendees will have the opportunity to ask questions and share experiences.
Presenter: Christina Vlosich, CDP, PTA, ATP, is the Principal Consultant for ADS Consult LLC and the Founder of Family First Adult Day Services. Christina's accomplishments include Founding Member of OADHA (Ohio Adult Day Health Association), a Member of the Ohio Injury Prevention Partnership – Falls Coalition, NADSA National Conference Presenter (2018, 2021 & 2022), a Certified Dementia Practitioner (CDP) through NCCDP, Certified Tai Chi Instructor, RESNA Certified Assistive Technology Professional (ATP), Licensed Physical Therapist Assistant (PTA) and a Field Surveyor for a national accreditation organization. Christina lives in Austintown, Ohio, and can be reached at: cvlosich@adsconsult.biz.
---
Disability & Aging Community Living Advisory Committee (DACLAC) Meeting
Wednesday, June 7, 2023 | 10:00 a.m. - 1:00 p.m.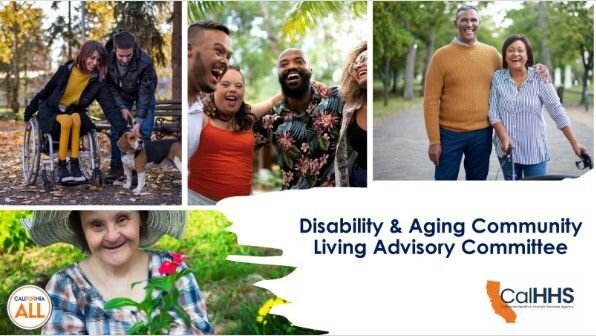 ---

ADS Center Activities: If You Build It…They Will Come!!!
Wednesday, June 14, 2023
10:00 am PDT
NADSA Members: $69
Non-members: $179
CENSUS = A Dynamic and Exciting Activities Program! Create a unique and talked-about center with a variety of modalities that make your participants keep coming back each day! In this session, we will provide a plethora of thrilling Activities ideas to engage your entire community! Leave the BORING at home and build an abundance of awesome Activities into your program. Your Activities program must be a key centerpiece of your center's Marketing Master Plan! Build It, Re-Build It! I promise they will come and bring others with them! Make your program the talk of your community!
Learning objectives:
·     Enhance your Activities Program to strengthen census attendance.
·     Market your Activities Program to advance your center's services in the community.
·     Leverage your Activities Program to increase staff engagement with participants.
---
Statewide Home and Community-Based Services (HCBS) Gap Analysis and Multiyear Roadmap
July 14, 2023, from 1:00 pm – 2:30 pm PT
The Department of Health Care Services (DHCS) and the California Department of Aging (CDA), will host the second bi-annual stakeholder engagement convening for the ongoing Statewide Home and Community-Based Services (HCBS) Gap Analysis and Multiyear Roadmap initiatives.
During this meeting, speakers will provide updates and progress to date on the approach to the gap analysis as well as an overview of the first set of stakeholder engagement activities and consumer listening sessions that are underway as part of this work. There will also be ample time available for questions and public comment.
If you would like to participate, please register using the following link:
Registration: https://chcs.zoom.us/meeting/register/tZIsduqsrDMqG9SxEJHLwsG7Fe1mK6a44Xu0
Additional details are also provided on the link shared above.
---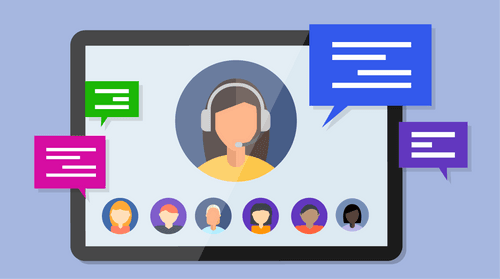 ---
---
RECORDINGS / MATERIALS OF PAST EVENTS
---
---
---

PATH Technical Assistance (TA) Marketplace Round 2 Vendor Application Now Open 
On March 28, DHCS opened the Providing Access and Transforming Health (PATH) TA Marketplace Round 2 vendor application window. The PATH TA Marketplace is a virtual marketplace for TA services, a one-stop-shop website where entities can access no-cost TA resources from curated and approved vendors to help build their capacity to transform Medi-Cal. Organizations interested in applying to qualify as a TA Marketplace vendor are strongly encouraged to join an informational webinar (advance registration required) on April 6, from 1 to 2 p.m. to learn more about the application process. The deadline to apply to qualify as a vendor is April 28, 2023. 
Please visit the TA Marketplace vendor webpage for more information. For questions, please email ta-marketplace@ca-path.com. 
---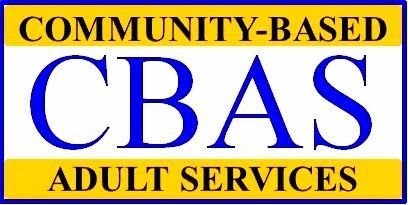 Electronic Visit Verification (EVV) Onboarding and Self-Registration Demonstration Webinar Recording and Slides Now Available
Dear CBAS Providers and Interested Stakeholders,
The California Department of Aging (CDA) CBAS Bureau hosted a webinar to better prepare CBAS providers and Managed Care Plans for the upcoming EVV implementation. The webinar recording and slides are now available on the CDA website and can be located under Training / Program Updates. Links are also listed below:
March 9, 2023 – EVV Onboarding and Self-Registration Demonstration Webinar
---
In Case You Missed It
 
CalAIM Funding Opportunity to Build Capacity & Infrastructure Webinar
April 28, 2023
Video
In the News: California Launches Initiative to Improve Quality of Life for People Living with Dementia
April 11, 2023
Read

Aging & Disability Resource Connection (ADRC) Instructional Video: How Newly Emerging ADRCs Move Towards Becoming a Designated ADRC
April 5, 2023
Video
---