---
UPCOMING EVENTS
---

Reframing Approaches to Quality Management in HCBS from the Individual's Perspective
Wednesday, January 13, 2021
10:30 am11:30 am PST
WEBINAR
The Center for Medicaid and CHIP Services (CMCS) Division of Long Term Services & Supports Monthly Training Series: Reframing Approaches to Quality Management in HCBS from the Individual's Perspective
Home and Community-Based Services (HCBS) waiver programs require states to develop and implement a Quality Improvement Strategy (QIS) and meet the CMS HCBS Reporting Requirements. This training will provide states with an opportunity to consider key elements of a QIS while also ensuring the quality strategy captures the individual's experience with HCBS. This training will also:
- Review approaches to and elements of an effective quality program;
- Provide an overview of the current CMS HCBS Reporting Requirements;
- Discuss the differences between quality by fact and quality by perception;
- Explore the use of data and technology to enhance quality efforts; and,
- Learn how transparency and stakeholder engagement are crucial components for quality improvement systems.
- State examples will be provided throughout the training.
---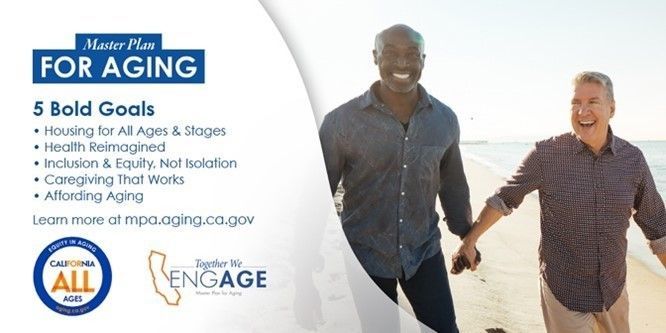 Master Plan for Aging's Five Bold Goals Virtual Summit
Wednesday, January 13th from 1-4 p.m.
The California Health & Human Services Agency and the California Department of Aging will be joined by several key State partners, stakeholders, and legislative leaders for a discussion of the Master Plan's vision for building a California for all ages. 
 
To access audio via telephone: (888) 788-0099
Webinar ID: 950 8243 0243, Passcode: 693181
Closed Captioning will be available

The Master Plan for Aging includes a 10-year blueprint for promoting healthy aging—including Five Bold Goals for building housing for all ages, improving access to health services, providing inclusive opportunities for seniors to live and work without fear of abuse and neglect, bolstering the caregiving workforce, and increasing economic security for aging Californians. The Master Plan's Five Bold Goals are driven by 23 Strategies and powered by 100+ Action-Ready Initiatives for leaders in government, business, philanthropic, and community-based organizations to collaborate on creating age-friendly communities for all Californians. 

Tentative Event Agenda: 

1:00 - 1:15pm: Opening & Introductions
1:15 - 1:45pm: Goal One: Housing for All Ages and Stages
1:45 - 2:15pm: Goal Two: Health Reimagined
2:15 - 2:45pm: Goal Three: Inclusion and Equity, not Isolation
2:45 - 3:15pm: Goal Four: Caregiving That Works 
3:15 - 3:45pm: Goal Five: Affording Aging 
3:45 - 4:00pm: Next Steps & Closing Thoughts 
---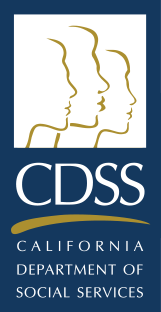 WHEN: JAN 13,2021
NEW TIME: 1:15 - 2:55 pm

Zoom Webinar
CCLD is changing this informational call to a Zoom webinar. Please disregard the toll-free number and passcode in PIN 21-02-ASC. The information to join the webinar is below.
 
Zoom Webinar Information
Please click the link below to join the webinar:
 
https://ucsf.zoom.us/j/98217850064?pwd=SEhRRkVkZW0zUnpFemtlVEltTUhKZz09
Passcode: 684820
 
Or iPhone one-tap :
    US: +16692192599,,98217850064#,,,,*684820# or +16699006833,,98217850064#,,,,*684820#
 
Or Telephone:
    Dial(for higher quality, dial a number based on your current location):
        US: +1 669 219 2599 or +1 669 900 6833 or +1 213 338 8477
 
Webinar ID: 982 1785 0064
Passcode: 684820
 
We apologize for the last minute changes and appreciate your understanding.
 
Power Point Presentation
CCLD also encourages licensees and staff to view the PowerPoint Presentation available on the CCLD website while participating in the webinar.
---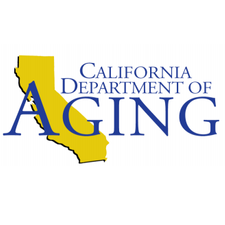 CDA All Stakeholder Quarterly Meeting
January 21: Please Save the Date!
The California Department of Aging is pleased to announce an All Stakeholder Quarterly Meeting where updates on COVID-19 response, the 2021-22 Governor's Budget, Master Plan for Aging, and more will be provided.
MEETING DETAILS
Thursday, January 21, 2021, 10:00 a.m. to 11:00 a.m.
Zoom link: https://zoom.us/s/96133976722?pwd=cFdKaTEvZVJWN3Z4NFpnbXBlMnk4dz09

Meeting ID: 961 3397 6722
Passcode: 661202

Dial by your location:  888 788 0099 US Toll-free / 877 853 5247 US Toll-free
Meeting ID: 947 1619 2485

Questions: Contact OLPA@aging.ca.gov
---

Surviving the Pandemic Together
Dear Adult Day Services Professionals:
Register today for NADSA's first webinar in 2021, Surviving the Pandemic Together. This informative and interactive webinar is scheduled for January 21 at 1 p.m. EST; 12 noon CST; 11 a.m. MST and 10 a.m. PST. To register, please click on the following link: Surviving the Pandemic Together.
Now that the COVID-19 pandemic has moved into the vaccine phase, there is an additional dimension to centers that are open or will be opening. This webinar panel of ADS professionals will be sharing their experiences and discussing a wide range of topics, including understanding vaccinations; creating and maintaining connections outside of your center; adjusting to new operational standards; and an open Q&A session.
About the presenters: The panel of presenters are current members of NADSA's Board of Directors:
Mark Bumgarner, Executive Director, Adult Life Programs
Katie Scott, Sr. Director of Dementia and Caregiver Support Services, Baker/Ripley Community Developers
Vanessa Tatum, MD, Administrator & Staff Physician, Helping Hands for Better Living CBAS & ADHC
Jo Ver Beek, RN, Director of Care Services, Evergreen Commons
---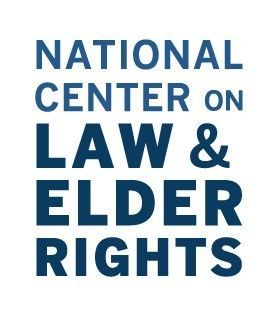 Elder Abuse: Prevention, Intervention, and Remediation
When: Thursday, January 21, 2021, at 11:00 a.m. PT/2:00 p.m. ET.
Everyone who works with older adults has a role to play in prevention, intervention, and remediation of abuse, neglect, and exploitation. Helping starts with understanding the landscape of elder abuse and the service providers and systems involved in addressing abuse. This legal basics training will provide an overview of the fundamentals of abuse, neglect, and exploitation and the signs and signals of abuse that attendees can reference in their daily lives and work.
At the end of this training, participants will be able to:
·         Describe the three stages of responses to abuse
·         Apply basic definitions of abuse, neglect, and exploitation
·         Identify risk factors or signs of abuse, neglect, or exploitation
·         Identify the differences between undue influence, exploitation, and fraud
·         Describe added risks in a time of COVID-19
Presenter: David Godfrey, JD, Senior Attorney, American Bar Association Commission on Law and Aging
Closed captioning will be available on this webcast. A link with access to the captions will be shared through GoToWebinar's chat box shortly before the webcast start time.
This training will be presented in a WEBCAST format to accommodate more participants. Due to the high volume of participants, computer audio will be the only option to listen to the presentation. No telephone call-in number will be provided. Please plan accordingly. Thank you. 
This webcast will be recorded and available on our website shortly after the presentation. The recording and training materials will also be emailed to all registrants within a few days after the training.
---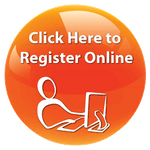 Should You Mandate COVID-19 Vaccines?
With the approval of several COVID-19 vaccines, employers now are faced with whether to make them a condition of employment. Although mandatory vaccinations likely are lawful, employers should consider a number of issues before adopting such a practice, including:
·     How to handle accommodation requests to be excluded from the vaccination requirement
·     The logistics of a mandatory vaccine program, including wage-hour compliance
·     Workers' compensation risks related to vaccine reactions
·     The potential morale and retention challenges created by mandatory vaccine programs 
Join Jennifer Shaw, one of the nation's leading experts in employment law, for an in-depth discussion of these topics and more. As always, this webinar will be interactive and engaging, and you will have the opportunity to ask questions.
Register by clicking the orange circle at the top of the screen. Certificates provided upon completion. 
Date: January 25, 2021
Time: 8:30 a.m. - 10:00 a.m.
Webinar: Login and call-in information will be sent after registration and payment
Cost: $99 per person. No refunds.
---

Expect the Best: How to Get the Most Out of Your Hospice Care
Choosing hospice for yourself or a loved one can be a challenging task. The team from The Heart of Hospice will share ways to choose an agency that's a good fit and what to expect from your care team. The presentation will also debunk myths about hospice care and educate you about how to navigate the end-of-life experience. Participants will learn about: hospice myths and misinformation; how to choose a hospice agency; rights of the patient and caregiver; and learn about the hospice interdisciplinary team.
This webinar features Jerry Fenter and Helen Bauer from The Heart of Hospice
When: Wednesday, January 27, from 11 a.m. to 12 noon (PT)
Where: ONLINE
Cost: No Charge
Contact: Calvin Hu, chu@caregiver.org 
Registration:  Click here
---
Unlocking Technology as a Key to Connection and Alternative Services
Join us to learn how to individualize technology use, and how to help people or yourself:
• Find resources and training
• Get devices
• Access the internet
• And more
---
The Department of Health Care Services (DHCS) will hold a webinar to provide an overview of the relaunch of the  California Advancing and Innovating Medi-Cal (CalAIM) initiative on January 28, from 2 – 3 p.m. Please register for the webinar here.
CalAIM builds upon prior successes in health care delivery, and proposes to provide more services and supports for patients with complex needs. Key goals of CalAIM include promoting whole person care, reducing program complexity, and modernizing systems.
The webinar will review the individual components of CalAIM, including changes made to the original proposal based on stakeholder feedback. Attendees will be able to ask questions about the proposal as time allows. For more information, please visit the CalAIM webpage.
CONTACT:  Melissa Rolland
Melissa.Rolland@dhcs.ca.gov
---
RECORDINGS OF PAST EVENTS
---
In case you missed, here is the webinar recorded on December 16 to launch the Disability Thrive Initiative with opening remarks by Nancy Bargmann, Director, California Department of Developmental Services, and featuring guest speakers from the California Disability Services Association. Easterseals SoCal, Arc California, California Association for Adult Day Services, and INALLIANCE. Learn more about how the #DisabilityThriveInitiative can benefit you in 2021 during the #COVID19 #pandemic
---

December CCI Webinar Materials Posted
The Department of Health Care Services (DHCS) hosted the quarterly Coordinated Care Initiative (CCI) stakeholder update webinar on Thursday, December 10, 2020. 
During the webinar, DHCS provided program updates and discussed the latest version of the CMC Dashboard. In addition, LA Care Health Plan representatives shared promising practices to address health disparities for Cal MediConnect members during the COVID-19 public health emergency.
The webinar recording, slides, and transcript are available on CalDuals.org for stakeholders to view. 
If you have any questions, please email info@CalDuals.org.
---