---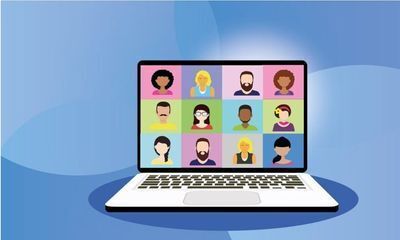 UPCOMING PARTNER EVENTS
* Scroll down to see Partner's past webinar recordings
---
---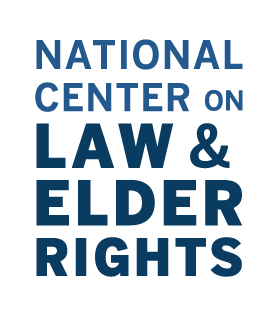 Free Webinar: Legal Basics: Supplemental Nutrition Assistance Program (SNAP)
When: Tuesday, January 31, 2023, from 11:00 a.m. - 12:00 p.m. P.T./2:00-3:00 p.m. E.T.
The Supplemental Nutrition Assistance Program (SNAP, formerly the Food Stamp Program) is our nation's most effective and widest-reaching anti-hunger program, providing participants with a monthly benefit to purchase food and reducing overall food insecurity by as much as 30%. Older adults who participate in SNAP receive on average $104 per month to help put food on the table. But more than half of older adults who qualify to receive SNAP are missing out on benefits—an estimated 5 million people in all.
This training will explain the SNAP benefit with a focus on how it serves older adults, how to help clients access the program and receive the maximum benefit amount, and tips and strategies for overcoming access barriers.
Participants in this free webcast will be able to:
· Understand who the SNAP program serves;
· Understand recent changes and the impact of the COVID-19 pandemic on SNAP eligibility and benefits;
· Identify barriers to enrollment that seniors face and ways to overcome those barriers;
· Outline the process to determine SNAP eligibility; and
· Identify common problems that may require an appeal.
Presenters:
· Brandy Bauer, National Council on Aging
· Trinh Phan, Justice in Aging
Capacity for this session is limited to 3,000 participants, and all participants will have the option of accessing audio through the computer or by phone. Closed captioning will be available. Please be sure to log onto the webinar a few minutes early in order to secure your place for the live presentation on Zoom. If you would like to request ASL interpretation or have other accessibility related questions, please email ncler@acl.hhs.gov at least a week in advance.
This webinar will be recorded and available on our website shortly after the presentation. The recording and training materials will also be emailed to all registrants within a few days after the training. We are unable to offer CEU's or other certifications. Thank you for understanding.
We are committed to keeping any personally identifiable information you have provided to us secure. Please only provide professional, not personal, email information. We will not sell, transfer, or provide this information to any other entity. You can read HHS's full privacy policy here.
---

How to Plan and Successfully Open an Adult Day Center
Wednesday, February 8, 2023
10:00 am PDT
NADSA Members: $99
Non-members: $249
Want to open an Adult Day Center but not sure where to start? This session will provide first-hand advice from an experienced provider and consultant who opened her own center. She will give you an overview of the framework you need to start including business knowledge, planning and operational procedures, and setting your center up for sustainability.
Learning Objectives:
- Attendees will be provided with a comprehensive framework for opening an Adult Day Center.
- Attendees will learn how to develop operational procedures for a center's successful opening.
- Attendees will have the opportunity to ask questions and share experiences.
Presenter:
Christina Vlosich, CDP, PTA, ATP, is the Principal Consultant for ADS Consult LLC and the Founder of Family First Adult Day Services. Christina's accomplishments include Founding Member of OADHA (Ohio Adult Day Health Association), a Member of the Ohio Injury Prevention Partnership – Falls Coalition, NADSA National Conference Presenter (2018, 2021 & 2022), a Certified Dementia Practitioner (CDP) through NCCDP, Certified Tai Chi Instructor, RESNA Certified Assistive Technology Professional (ATP), Licensed Physical Therapist Assistant (PTA) and a Field Surveyor for a national accreditation organization. Christina lives in Austintown, Ohio, and can be reached at: cvlosich@adsconsult.biz
---

2023 Virtual Winter Summit - Building and Sustaining Your ADS Center
February 28, 2023 - March 1, 2023
The National Adult Day Services Association will be hosting the 3rd Annual Virtual Winter Summit on February 28/March 1. The focus of this year's summit covers various aspects of Adult Day Services (ADS) center operations. Industry experts will provide their insights on how you can implement changes to both enhance and protect your center's operations. This includes a panel discussion on day two about the future of Adult Day Services from NADSA Board Members who are center operators. All sessions will be recorded and copies of presentations and the audio recordings will be shared with attendees following the Summit.
Member Rates: 
12/13/2022  – 1/31/2023     $149
02/01/2023 – 02/27/2023    $199
Non-Member Rates:
12/13/2022  – 1/31/2023     $249
02/01/2023 – 02/27/2023    $329
Please click on the following link and take advantage of special pricing by registering today: Winter Summit
Note: All session times are EST.
---

Moving Beyond COVID-19: Considerations for using PHE Flexibilities to Improve Person-Centered Care
Fri, Mar 3, 2023 9:00 AM - 10:30 AM PST

In the early days of the pandemic, federal and state governments quickly implemented regulatory flexibilities to ensure that Medicare and Medicaid beneficiaries could receive care safely and in their own community. As policymakers prepare for the eventual end of the COVID-19 public health emergency (PHE), federal and state policymakers will need to determine the path forward for the Medicare and Medicaid flexibilities that were implemented in response to the immediate needs of the pandemic. This virtual public event will feature a diverse panel of experts to discuss considerations for using the PHE flexibilities to improve person-centered, equitable care for older adults. This event will include insights from the recently produced "Leveraging COVID-19 Public Health Emergency Flexibilities to Advance Person-Centered Care for Older Adults and People with Complex Care Needs: A Roadmap for Policymakers".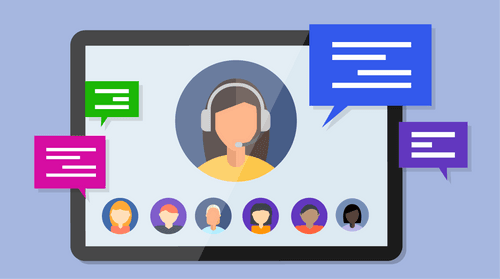 ---
---
RECORDINGS / MATERIALS OF PAST EVENTS
---
---
---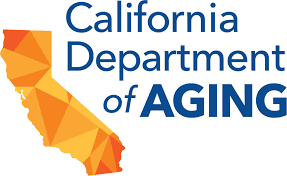 In Case You Missed It
Facts on COVID-19 Therapeutics & Benefits to Older Adults & People with Disabilities Stakeholder Briefing, January 9, 2023
Video | Transcript | Helpful Links | Presentation

Equity Advisory Committee on Aging & Disability (EACAD) Meeting, 
January 12, 2023
Video | Transcript | Presentation 
---
The California Department of Aging (CDA) CBAS Bureau hosted several Q&A sessions throughout September 2022 and provided information on the CDA 4000 – CBAS Emergency Remote Services (ERS) Initiation Form (CEIF) and other programmatic updates related to the transition to ERS.
https://aging.ca.gov/Providers_and_Partners/Community-Based_Adult_Services/#pp-tr
Those webinar recordings and slides are now available on the CDA website and can be found under "Program Updates."
---
The California Department of Aging (CDA) CBAS Bureau hosted additional ERS Office Hours Webinars—on October 27th, November 2nd, and November 30, 2022. These webinar recordings are now available on the CDA CBAS website and can be located under "Training / "Program Updates." Access and links are listed below:
October 27, 2022, Webinar Recording – CDA/DHCS Office Hours - Post-ERS Implementation Webinar #2: https://aging.ca.gov/Providers_and_Partners/Community-Based_Adult_Services/Training/
November 2, 2022, Webinar Recording – CDA//DHCS Office Hours - Post-ERS Implementation Webinar #3: https://aging.ca.gov/Providers_and_Partners/Community-Based_Adult_Services/Training/
November 30, 2022, Webinar Recording – CDA//DHCS Office Hours - Post-ERS Implementation Webinar #4:
https://aging.ca.gov/Providers_and_Partners/Community-Based_Adult_Services/Training/
---