CAADS Events At-A-Glance
ALEwebtalk Part 42: Improving Communication and Collaboration Between Primary Care Providers and Adult Day Centers to Support Community Living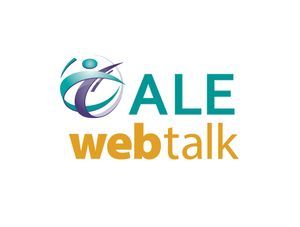 OCT 6 - WHAT WE WILL COVER
Timely and efficient communication among participants, primary care providers (PCPs), and caregivers is the key to effectively meeting the complex needs of older adults or people with disabilities. Adult Day Health Care and Adult Day Programs should be considered as an ideal source of patient-related information, but they have frequently been misunderstood, or ignored, by PCPs.
Recent qualitative research into the source of this disconnection has revealed both barriers to good communication and solutions that can improve care outcomes.
Join Dr. Tina Sadarangani, with New York University's College of Nursing, to learn how to build productive communication bridges with the participant's primary care provider to achieve greater satisfaction, better outcomes, and stronger awareness of the value of services you provide. We'll have time for Q&A, so bring your ideas and questions!
HOST
Lydia Missaelides, MHA, Executive Director, Alliance for Leadership and Education
PRESENTER
Tina Sadarangani, ANP-C GNP-BC PhD RN, New York University, Rory Meyers College of Nursing
Tina is an Assistant Professor/Faculty Fellow at New York University. She is a PhD prepared, board certified, adult and geriatric primary care nurse practitioner whose program of research is dedicated to leveraging ethnically diverse older adults' participation in adult day health care to facilitate health promotion and eliminate health access barriers. She is a member of the National Adult Day Services research committee, and has led the evaluation of outcomes associated with CAADS' Community Based Health Home project.
CAADS MEMBERS: No Charge
NON MEMBERS: $25.00 per registrant
Note: Sept 15 was the last in the series of Archstone Foundation supported "free" webinars that are open to all CAADS non-members