CAADS Events At-A-Glance
CAADS Hosted Webinar: Vaccinations in Adult Day Health Care Centers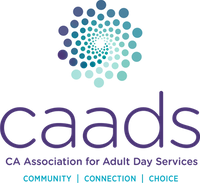 WHAT WE'LL COVER
CAADS is excited to announce our upcoming webinar, "Mandatory Vaccinations in Adult Day Health Care Centers." We know many of you have questions about the California Department of Public Health's mandatory vaccination orders, and we are here to help! Jennifer Shaw, an employment law expert and long-time friend of CAADS, will facilitate this 60-minute training session regarding the orders and the applicable medical and religious exemptions to the vaccination requirements. Bring your questions!
** NOTE ** CDPH AFL 21-34 WILL BE COVERED
PRESENTER
Jennifer Shaw, President, Shaw Law Group
Jennifer Brown Shaw is a founding partner of Shaw Valenza LLP. A well-respected expert in employment law for more than 20 years, employers rely on Jennifer to provide practical advice and counsel on a broad range of employment law issues. She is a trusted advisor to HR professionals and leadership teams in a wide variety of organizations and industries.
REGISTRATION
NON MEMBERS: $199 Per Registrant
CAADS MEMBERS: $75 Per Registrant