CAADS Events At-A-Glance
HOSTED by CAADS: Communication and Behaviors Coping with Challenging Situations in Dementia Care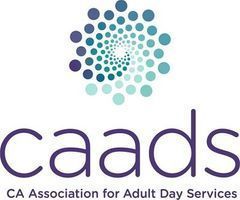 WHAT WE'LL COVER
This session is designed to help care partners better understand why the person they are trying to help may at times exhibit 'challenging behaviors.' It will focus on looking beyond the disease to recognize other possible factors that may be causing or contributing to the challenges. Care partners will be introduced to the 'six pieces of the puzzle' that may be used to help determine these contributing factors. This problem-solving approach will be presented to help learners reduce the intensity, frequency, or occurrence of challenges. This session will also help learners develop better communication skills when working with people living with dementia by emphasizing the value of empathetic and supportive communication. The overall goal of the session is to reduce or minimize unproductive conversations and resistive behaviors by using effective verbal and physical skills.
After completing this webinar you will be able to:
• List the six factors that may be used to determine what may be contributing to 'challenging behaviors'
• Discuss the value of knowing the person and their history in effective communication efforts
• Describe and use empathetic and supportive communication techniques when interacting with a person living with dementia
• Demonstrate and describe verbal and physical techniques to increase the probability of positive interactions
PRESENTERS
Rebekah Wilson, Positive Approach LLC / Aging Care Coach LLC
Rebekah Wilson, MSW, is a dementia care consultant, trainer and owner of Aging Care Coach LLC. She has fifteen years of experience in dementia care services including hospice, home health care, assisted living and care management. In these arenas, she has used her specialties in teaching, community outreach, marketing and developing innovative strategies for providing comfort care for those living with dementia and their care partners. She has also presented at local, state, and national conferences on dementia and other caregiving topics. Rebekah joined PAC in 2018, serving as a Consultant, Mentor, and Speaker.
WHEN
Wednesday, May 12, 2021 from 10:30 AM to 12:00 PM
REGISTRATION
NON MEMBERS: $99 Per Registrant
CAADS MEMBERS: $25 Per Registrant
See Links below for details and to REGISTER.