CAADS Events At-A-Glance
CAADS BTR Office Hours - Member Exclusive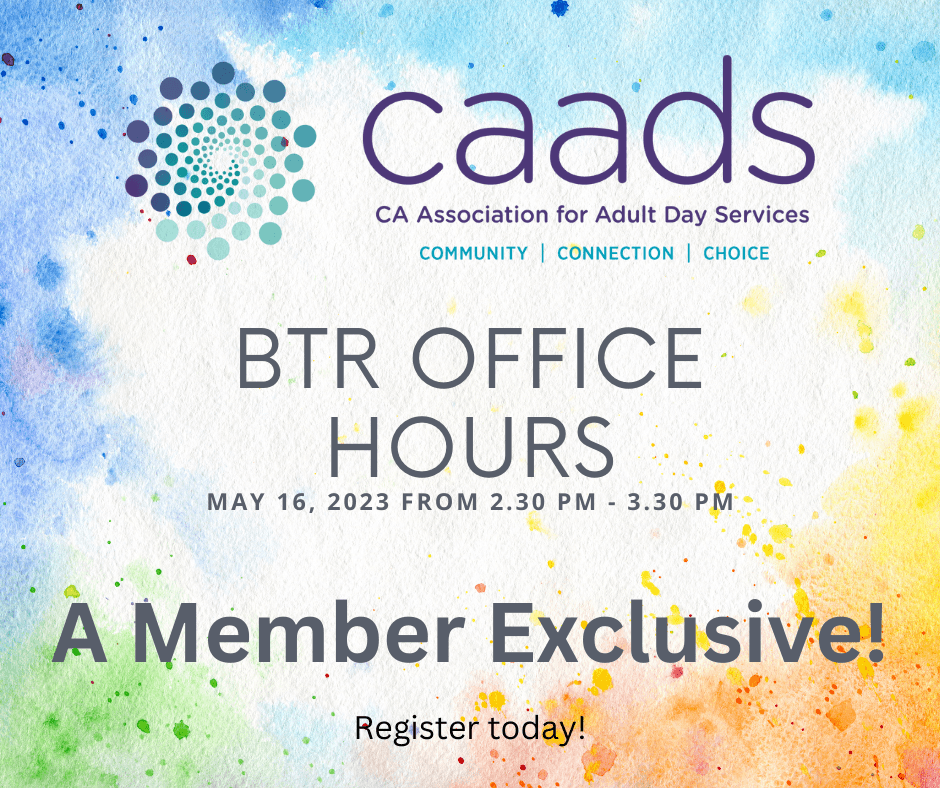 We are as excited as you are about the Bridge to Recovery (BTR) grant opportunity that we worked so hard to secure last year! That is why CAADS will offer two opportunities (and more if needed!) to learn how to organize yourselves for tackling the BTR grant application. We have secured practiced providers and grant writers to guide you.
Remember, you will have 60 days to submit the application, but we want you to map out a plan before you plunge in!
BTR Request for Application (RFA) Release Date Office Hours
On the afternoon of May 16th, we'll host an informal Members-only Office Hours at 2:30 pm. We will offer our top five top tips on how to get started and answer your initial questions as best we can.
Members: FREE, benefit of membership. The registration link was emailed directly ALL Primary Contacts on the afternoon of May 8th and can be found on the Members Only CAADS Connect Portal (login required)
Non-Members: Great time to JOIN CAADS!
Join CAADS before June 30, 2023, and deduct 10% off your adjusted annual dues rate!
Complete the Membership Application to join:
By mail, with payment via check or credit card
Online with payment by credit card
NOTE to Providers Only: You will need to use code "CAADS2023" to receive the special rate. (The code is case-sensitive.)
ALL OTHER MEMBER TYPES: The special rate will be system calculated.