CAADS Events At-A-Glance
CDA: Learn More about the Bridge to Recovery Grant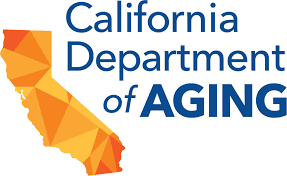 The Bridge to Recovery for Adult Day Services: COVID-19 Mitigation and Resilience Grant is a new $55.84 million grant program administered by the California Department of Aging (CDA) and supported by General Funds from the California State Budget.
Eligible and licensed Adult Day Health Care (ADHC) centers, Adult Day Programs (ADPs), and the Program of All-Inclusive Care for the Elderly (PACE) sites can apply for one-time funding to invest in infection prevention and mitigation measures and address ongoing staffing needs.
The CDA will host two webinars related to this grant program.
The first webinar on May 9 from 2:00–3:30 p.m. PT will introduce the grant and provide more details on eligibility, covered activities, and priorities for the funding. You can register for the first webinar at the Teams link below.