CAADS Events At-A-Glance
INFORMATIONAL CALL REGARDING INFECTION PREVENTION: PREPARING FOR A SAFE HOLIDAY SEASON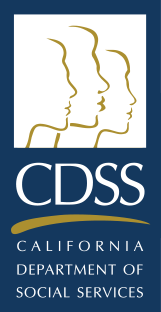 The Community Care Licensing Division (CCLD) ASC Program strongly encourages licensees and staff to participate in an informational call on November 18, 2020 regarding Infection Prevention: Preparing for a Safe Holiday Season. The call will feature a panel discussion and will include an opportunity to ask questions.
Informational Call
Wednesday, November 18, 2020
1:00 PM – 3:00 PM
Toll-Free Call-In Number: 888-989-4615
Participant Passcode: 6668038
Note: Participants may begin calling in 15 minutes prior to the call, at 12:45 PM.
Panelists
• Josh Allen, RN, Allen Flores Consulting Group
• Michael Wasserman, MD, California Association of Long-Term Care Medicine
CCLD also encourages licensees and staff to view the PowerPoint Presentation (Link Below) and available on the CCLD website while participating on the call.