CAADS Events At-A-Glance
Why Primary Care Matters to California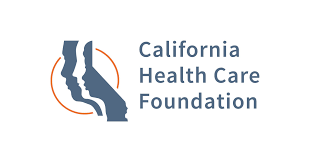 Join CHCF for this webinar on why improving primary care is key to California reaching its goals around health care access, quality, and equity. The webinar will answer questions such as:
• What is primary care and why is it so important?
• What is being done across the state to strengthen primary care?
• How can primary care improvement drive health equity?
• What more is needed to develop the primary care system that California needs?
Presenters:
• Palav Babaria, MD, MHS, Chief Quality Officer and Deputy Director of Quality and Population Health Management, California Department of Health Care Services
• Nina Birnbaum, MD, Medical Director, Innovation Acceleration, Blue Shield of California
• Alice Chen, MD, MPH, Chief Medical Officer, Covered California
• Kathryn Phillips, MPH, Senior Program Officer, Improving Access, California Health Care Foundation
• Diane Rittenhouse, MD, MPH, Senior Fellow, Mathematica
• Anthony Wright, Executive Director, Health Access
By signing up for this event, you are giving permission to have your name added to our mailing list to receive updates from CHCF. You always have the option to opt-out of these mailings at a later time.