CAADS Events At-A-Glance
Introduction and Update: Integrated Care for Dual Eligibles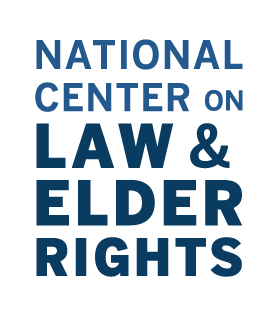 Approximately 12.2 million individuals were eligible for both Medicare and Medicaid in 2019. Insufficient coordination between Medicare and Medicaid programs contributes to poor quality of care and increased overall program spending. Federal and state governments have combined efforts to better integrate and align Medicare and Medicaid services to improve the quality of care provided to dually eligible individuals, advance health equity, reduce overall spending, and decrease consumer confusion. This webinar examines various integration models for dually eligible individuals, summarizes relevant regulatory updates, and highlights opportunities for advocates to improve the enrollee experience.
The webinar will cover:
• Updates on the Financial Alignment Initiative for individuals dually eligible for Medicare and Medicaid
• Overview of integrated care options for dually eligible individuals
• Regulatory updates improving the beneficiary experience in integrated care
• How legal aid and elder rights advocates can use this information to inform and assist older adult clients
Presenters:
• Hannah Diamond, Policy Advocate, Justice in Aging
• Tiffany Huyenh-Cho, Senior Staff Attorney, Justice in Aging
Closed captioning will be available on this webinar.
We are committed to keeping any personally identifiable information you provide to us secure. Please only provide professional, not personal, email information. We will not sell, transfer, or provide this information to any other entity. You can read HHS's full privacy policy here: https://www.acl.gov/node/445.