CAADS Events At-A-Glance
CAADS 2022 Fall Conference - REGISTRATION IS NOW OPEN!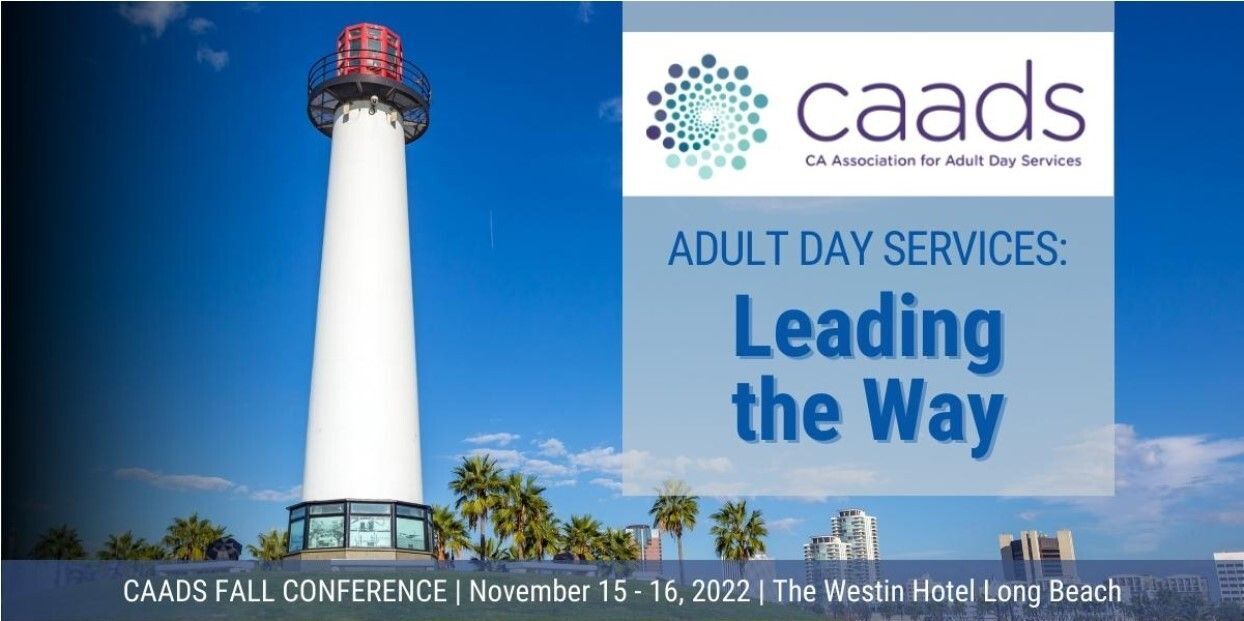 CAADS Fall Conference 2022 Registration is NOW OPEN!
We are thrilled to be planning our first in-person conference in nearly three years and we hope YOU will be there. CAADS Fall Conference 2022 is an information-filled conference to pursue learning, sharing, and networking among Adult Day Services colleagues, Managed Care partners, California state regulators, and others who make our work possible. Visit the Conference Website for complete details about the conference and to access the online registration form.
Guest rooms are available for booking at the host venue, the Westin Long Beach, at a rate of $179 per night, plus applicable taxes, for single or double occupancy. Booking details are available via the link below.