CAADS Events At-A-Glance
Community Care Hubs: Making Social Care Happen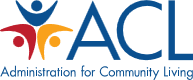 Upcoming Webinar
Community Care Hubs: Making Social Care Happen
You are invited to the first webinar of the series, Cultivating Community Care Hubs: An Evolving Model to Improve Alignment between Health and Social Care Services, which will be held on Thursday, October 27 from 12:00-1:00 p.m. PT. The webinar series will offer a deep dive into the important role of Community Care Hubs in promoting an equitable health and social care ecosystem. The first webinar will include a presentation by ACL's Kelly Cronin, Deputy Administrator, Center for Innovation and Partnership.
Among health systems, healthcare providers, and health insurers, the importance of addressing SDOH — particularly for those with complex care needs — has come into sharp focus.
The Partnership to Align Social Care is a cross-sector effort to co-design a multi-faceted strategy to enable successful partnerships between healthcare organizations and networks of CBOs, or Community Care Hubs.
But, what is a Community Care Hub? Why is this model part of an important evolution toward achieving an equitable health and social care ecosystem?
To learn the answers to these questions, please join the Partnership to Align Social Care and other health and social care sector leaders for the webinar Community Care Hubs: Making Social Care Happen on October 27, 2022.