CAADS Events At-A-Glance
Master Plan for Aging Data Dashboard for Aging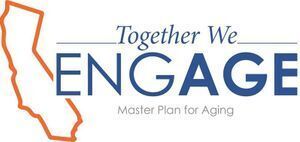 You are invited to a Master Plan for Aging Data Dashboard for Aging webinar highlighting the dashboard's latest updates and improvements!
The Master Plan for Aging outlines five bold goals and twenty-three strategies to build a California for All Ages & Abilities by 2030. The Data Dashboard for Aging was developed to inform local and statewide age- and disability -friendly planning and policy, as well as to track progress toward the Master Plan's targets over ten years.
The Data Dashboard for Aging (DDA) has recently been updated with NEW data about long-term supports and services (LTSS) and caregiving; NEW disability status data on multiple topics, including the demographics dashboard; and MORE RECENT data on the following topics: Affordable Housing, Primary Care Shortage Areas, Life Expectancy, Suicide, Facility Complaints.
We invite you to learn more about the most recent Dashboard updates and explore these new data resources to inform local planning and monitor progress on the goals of the Master Plan for Aging.
For a live demonstration and Q&A session, please join the CA Department of Aging on October 18th from 2-3pm.