CAADS Events At-A-Glance
CCLD : INFORMATIONAL CALL REGARDING INFECTION CONTROL INFORMATION: MONKEYPOX AND COVID-19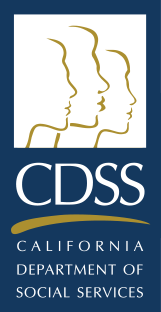 CCLD has released a new Provider Information Notice (PIN), PIN 22-26-ASC: INFORMATIONAL CALL REGARDING INFECTION CONTROL INFORMATION: MONKEYPOX AND COVID-19
Primary Audience:
ALL ADULT AND SENIOR CARE PROGRAM LICENSEES
Summary:
PIN 22-26-ASC announces an upcoming informational call with Adult and Senior Care (ASC) licensees and their staff on August 17, 2022 to review infection control information: Monkeypox and COVID-19.
An electronic copy of PIN 22-26-ASC: INFORMATIONAL CALL REGARDING INFECTION CONTROL INFORMATION: MONKEYPOX AND COVID-19 is available for viewing/downloading by clicking on the following link below.
If you have any questions regarding this PIN, please contact your local ASC Regional Office.