CAADS Events At-A-Glance
Free Webcast: Home Equity Theft and Other Emerging Scams Impacting Older Adults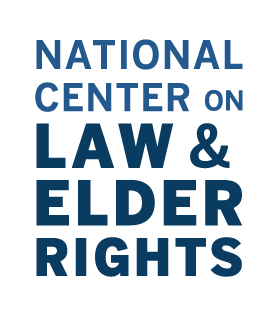 According to the Federal Trade Commission ("FTC"), consumers reported losing more than $5.8 billion to fraud in 2021, an increase of more than 70 percent over the previous year. Older adults were targeted by romance scammers, imposters, identity thieves, and other fraudsters.
Older homeowners have been pursued by equity thieves for the wealth they possess in their homes. With the recent rise in home values, older adults who have owned their homes for a significant period of time and are "equity rich" but financially stressed due to the pandemic, are likely targets of equity stripping scams. This training will discuss home equity theft and other emerging scams aimed at older consumers, and provide advice and resources to help older adults.
Presenters:
• Odette Williamson, National Consumer Law Center
• Stacey L. Tutt, National Housing Law Project
Closed captioning will be available on this webcast. A link with access to the captions will be shared through GoToWebinar's chat box shortly before the webcast start time.
This training will be presented in a WEBCAST format to accommodate more participants. Due to the high volume of participants, computer audio will be the only option to listen to the presentation. No telephone call-in number will be provided. Please plan accordingly. Thank you.
This webcast will be recorded and available on our website shortly after the presentation. The recording and training materials will also be emailed to all registrants within a few days after the training.