CAADS Events At-A-Glance
Leadership in Aging Webinar: Promising Practices, Performance Criteria & Excellence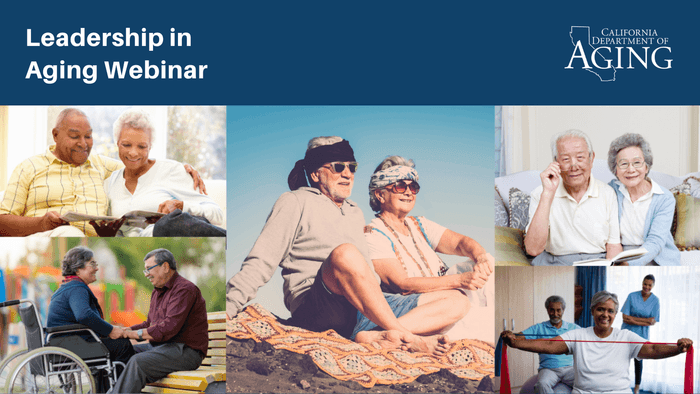 Please join us as leaders from USAging (formerly the National Association of Area Agencies in Aging) and AgingNY discuss organizational and programmatic innovations underway at Area Agencies on Aging around the country.
Presentations by Sandy Markwood, Chief Executive Officer, USAging and Becky Preve, Executive Director, Association on Aging in NY (AgingNY). Opening remarks by Michael Costa, Executive Director of CA Association of Area Agencies on Aging.
Time will be reserved for questions and answers with our speakers. Live ASL interpreting and closed captioning will be provided. The webinar's presentation will be made available on CDA's Aging & Disability Hubs & Spokes webpage.
Presented in partnership with the California Association of Area Agencies on Aging.