CAADS Events At-A-Glance
CDSS INFORMATIONAL CALL REGARDING CORONAVIRUS DISEASE 2019 (COVID-19): COVID-19 UPDATES & PLANNING FOR FLU SEASON DURING THE PANDEMIC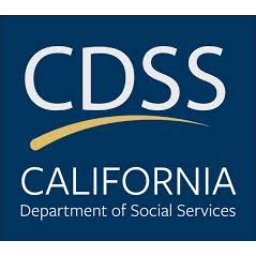 PIN 21-42-ASC announces an upcoming informational call with Adult and Senior Care (ASC) licensees and their staff on September 15, 2021 to provide COVID-19 updates and planning for the upcoming flu season during the pandemic.
The Community Care Licensing Division (CCLD) ASC Program invites you to our informational call on September 15, 2021 regarding "COVID-19 Updates & Planning for Flu Season During the Pandemic." Please have staff join this call.
This call will focus on: 1) updates on variants; 2) how to plan for the upcoming flu season; 3) information about the 3rd vaccine dose, booster shots, dining, and activities; and answers to your questions about COVID-19 testing.
The call will also feature a panel discussion to clarify information and an opportunity to ask questions.
Please click the link below to join the Zoom webinar:
https://ucsf.zoom.us/j/93700432518?pwd=dlp5T2xKSElrQkU1ZnVXZC8vVUNpQT09
Passcode: 167686
Webinar ID: 937 0043 2518
Or Mobile one-tap:
US: +12133388477,,93700432518#,,,,*167686#
or +16692192599,,93700432518#,,,,*167686#
Or Telephone:
Dial (for higher quality, dial a number based on your current location):
US: +1 213 338 8477 or +1 669 219 2599 or +1 669 900 6833
India: 000 800 001 4002 (Toll Free) or 000 800 050 5050 (Toll Free)
Mexico: +52 554 161 4288 or 1 800 062 2403 (Toll Free)
International numbers available: https://ucsf.zoom.us/u/aep6OLmrNH
Panelists
• Louise Aronson, MD, MFA, Professor, Division of Geriatrics, University of California, San Francisco
• Albert Lam, MD, President, California Association of Long-Term Care Medicine (CALTCM), Chair of Geriatric Medicine, Palo Alto Foundation Medical Group
• CDSS Representatives
CCLD also encourages licensees and staff to view the PowerPoint Presentation available on the CCLD website while participating on the call.
Please continue to monitor the CCLD homepage for updated information regarding COVID-19.
If you have questions regarding this PIN, please contact your local Adult and Senior Care Regional Office.