CAADS Events At-A-Glance
Ensuring Equity in Aging: Alzheimer's Disease & Other Dementias: Culturally Responsive Services, Support, and Care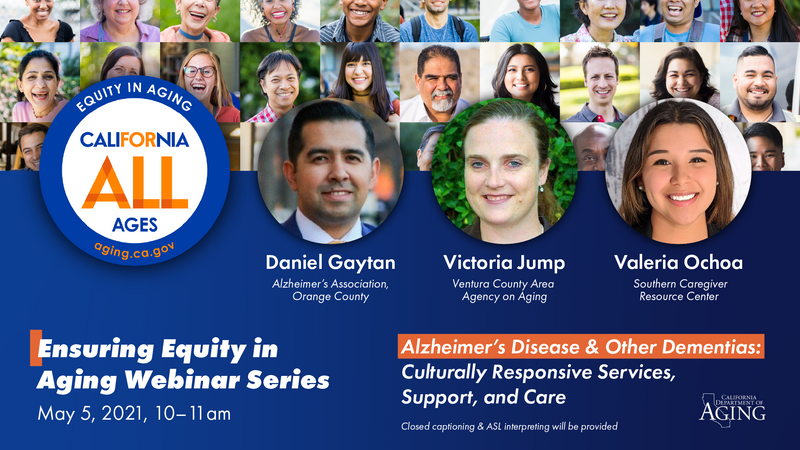 The next Ensuring Equity in Aging webinar will focus on responsive services, supports, and care for older adults with Alzheimer's Disease and other dementias. Our panelists will share resources and best practices for ensuring that patients and clients, as well as their loved ones and caregivers, receive culturally responsive and sensitive support and care. This webinar will feature the following panelists:
• Daniel Gaytan, Public Policy & Advocacy Manager, Alzheimer's Association, Orange County
• Victoria Jump, Executive Director, Ventura County Area Agency on Aging
• Valeria Ochoa, Community Educator, Southern Caregiver Resource Center
We will also hear directly from two Alzheimer's Association volunteer advocates on their experiences navigating care and services:
• Yolanda Rogers, San Diego
• Florence Lam, Dublin
Time will be reserved for Q&A. Closed captioning and ASL interpreting will be available.
Register for this webinar below.