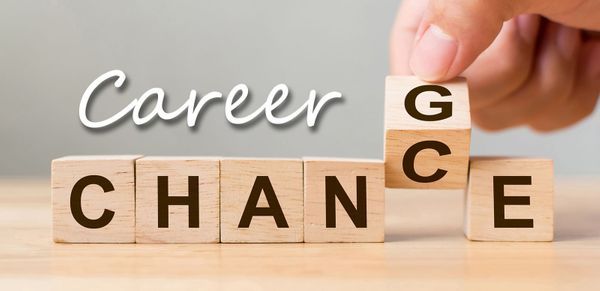 Currently, there are three (3) listings to share.

Are you looking for an organization whose mission fits your values? The California Association for Adult Day Services (CAADS) seeks a full-time Director of Professional Education and Event Services to join our team in Sacramento, CA.

CAADS is a statewide non-profit association representing diverse programs serving low-income older adults with chronic conditions and people with disabilities. Since 1977, CAADS has been a leader in creating and supporting innovative day programs for people with physical, mental, or developmental disabilities and older adults with Alzheimer's disease and their caregivers.
The Director of Professional Education and Event Services will be responsible for developing and implementing educational programs and initiatives that support the mission of CAADS. This role will also be responsible for managing the organization's educational activities, including the education budget, the development of educational materials, the coordination of educational events, and the evaluation of educational programs, including compliance with professional standards for continuing education. CAADS holds monthly webinars, an annual Board Retreat, and one to two in-person conferences annually.
The ideal candidate will have a Bachelor's degree and 3-4 years of experience providing high-quality educational and training programs, using different formats, to advance the association's strategic goals for its diverse membership. Knowledge of the field of aging and disability is a plus.
QUALIFICATIONS:
·         Excellent organizational, communication, and people skills 
·         Ability to work independently and collaboratively with a team 
·         Ability to manage multiple projects and prioritize tasks 
·         Experience in program development, implementation, and evaluation 
·         Experience in project budgeting and management 
·         Proficiency in Microsoft Office Suite and other relevant software 
·         Exceptional writing and proofreading skills
·         Passion for accuracy and detail
Strong interest in continuous learning and professional development
·         Ability to work effectively, tactfully, and courteously with members, vendors, and the public.

COMPLETE JOB DESCRIPTION DETAILS ARE AVAILABLE HERE.

TO APPLY: 
Submit a resume with a cover letter to caads@caads.org. Applicants without a cover letter will not be considered. Salary range: depending on experience and skills $65k - $75k. Benefits include employer-paid downtown parking; 401K match; health, vision, dental; potential for hybrid hours. Equal opportunity employer. 
---