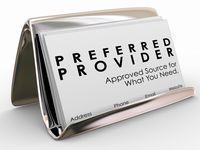 VENDORS & ASSOCIATES (CAADS Members)
- Displayed alphabetically by category, then by vendor name
---
Current Categories
| | | | |
| --- | --- | --- | --- |
| Allied Community / Government Organization | Coalitions / Networks | Information / Referral Services | Transportation |
| Billing / Data Management | Commercial Real Estate | Insurance Services | |
| Business Consultants | Health Care Management | Legal Services | |
| Caregiving | Health Care Plans | Medical Supplies | |
---
Allied Community / Government Organization
Ester M. Sefilyan, MSG
(she/her/hers)
Vice President
Network Services
Partners in Care Foundation
732 Mott Street, Suite 150 • San Fernando, CA 91340
[818] 837-3775 x 106 | esefilyan@picf.org
Visit our website: www.picf.org

Continuous Associate Member Since 2014

Description:
Partners aligns social care and health care to address the social determinants of health and equity disparities affecting diverse, under-served and vulnerable populations. We value diversity, and all are welcome at Partners.

We are proud to be an LGBTQ friendly organization.
---
BILLING / DATA MANGEMENT Vendors
CADCare® by RTZ Systems

Mike Zawadski
President
CADCare® by RTZ Systems
3736 Mt. Diablo Boulevard
Lafayette, CA 94549-3679
510-986-6700
Mike@GetCare.com
www.cadcare.com

Continuous Associate Member Since 2001

Description:
CADCare® software for adult day services quality improvement, client assessment and billing.

Correlink Systems, Inc. – iLife®

Steven Braker
Director
Correlink Systems, Inc. – iLife®
6187 Atlantic Ave #2032
Long Beach, CA 90805
949-338-4748
info@correlink.com
www.correlink.com

Continuous Associate Member Since 2011

Description:
Electronic Health Records and Billing Software for Community Based Adult Service Providers.

TurboTAR, Inc. / TurboADHC®

Boris and Renee Nashtut
CEO and Co-Founders
TurboTAR, Inc. / TurboADHC®
2535 Camino Del Rio South, Suite 355
San Diego, CA 92108
888-757-3827
Support@turbotar.com
www.TURBOTAR.com

Continuous Associate Member Since 2010

Description:
Founded on inspiration, and focused on innovation, we continue to develop software and provide unmatched support as the largest ADHC/CBAS software and billing service company in California. Because we still own and operate our family-run ADHC/CBAS Center, we truly understand the roles and functions of: Administrators, Program Directors, Social Workers, Therapists, Software Developers, and Medical Billers.
Our goal is to maximize efficiency for staff, improve center profits, and simplify daily functions with the click of a mouse to help our providers provide better care for their participants.
Designed to help ADHC/CBAS center stay compliant, we provide updated software and personalized support to give you a clear view into your center's processes, finances, and so much more. Let us help you with:
 Tiered Service Plans including Software, Billing, Reconciliation and more.
 Complete Revenue Cycle Management
 Staff Training and User Support
---
BUSINESS CONSULTANTS
Ciletti Consulting

Leslie Ciletti, Owner
License #83-1644308
7811 East Torin Street
Long Beach, CA 90808
310-251-0341
ciletticonsulting@gmail.com

Continuous Associate Member Since 2020

Description:
Ciletti Consulting provides expert guidance for Adult Day Health Care, Community Based Adult Services, and Adult Day Programs.

We will assist you in the following:
• Certification Application
• Staff Development
• Policies and Procedures
• Fiscal Management
• Regulatory Compliance
• Person Centered Programming
---
CAREGIVING
Family Caregiver Alliance

Kathleen Kelly
Executive Director
Family Caregiver Alliance
785 Market Street, Suite 750
San Francisco, CA 94103-9873
415-434-3388
info@caregiver.org
www.caregiver.org

Continuous Associate Member Since 1987

Description:
Public voice for caregivers including: information, education, services, research and advocacy.
---
COALITIONS / NETWORKS
DayBreak Adult Care Centers

Ofra Paz
Executive Director
DayBreak Adult Care Centers
510 17th Street, Suite 200
Oakland, CA 94612-1567
T: 510-834-4423
ofra@daybreakcenters.org
www.daybreakcenters.org

Continuous Associate Member Since 1997

Description:
DayBreak Adult Care Centers (formerly Adult Day Services Network of Alameda County), is an association of adult day providers in Alameda County that collectively operate 16 centers. Core services include: Information and referral, community education, subsidies for respite, counseling and support groups, falls prevention programs, and a mental health initiative designed to better serve the growing number of participants with mental illness. The network has produced a video on Adult Day Services, Caring Hearts & Caring Hands, which can be accessed at YouTube.com.
---
COMMERCIAL REAL ESTATE
A – Med Realty Group

Amed Franco
President/Broker
A – Med Realty Group
611 S Euclid Street
Fullerton, CA 92832-2644
T: 714-224-0826 x 24
amedfranco@gmail.com
www.amedrealty.com

Continuous Associate Member Since 2010

Description:
Sale of medical facilities / day programs.
---
HEALTH CARE MANAGEMENT
Partners F2F Team

Anwar Zoueihid
VP of Direct Services
Partners F2F Team
732 Mott Street, Suite 150
San Fernando, CA 91340-4212
881-837-3775 x 137
azoueihid@picf.org
www.picf.org

Continuous Associate Member Since 2014

Description:
Under contracts with Managed Care Organizations (MCOs), Partners F2F Team provides face-to-face assessment services by Registered Nurses to determine if an individual meets the minimum qualifications for the Community Based Adult Services (CBAS) program.
Under the guidelines for eligibility, CBAS program participants must be frail and demonstrate a medical need for nursing, physical and occupational therapies.
---
HEALTH CARE PLANS
---
INFORMATION / REFERAL SERVICES
Independence at Home

Denise Likar
Vice President
Independence at Home, a SCAN Community Service
3800 Kilroy Airport Way, Suite 100
Long Beach, CA 90806-6818
562-637-7138
dlikar@scanhealthplan.com
www.independenceathome.org

Continuous Associate Member Since 1998

Description:
Resource for tools and information to help make informed health plan decisions.
---
INSURANCE SERVICES
Colony West Financial Insurance Service, Inc.

William (Bill) Kaley
President
Town and Country Financial & Insurance Group, Inc.
DBA: Colony West Financial Insurance Service, Inc.
17875 Von Karman Avenue, Suite #150
Irvine, CA 92614

714-542-4870 x 212
bill@colony-west.com
www.colony-west.com

Continuous Associate Member Since 2017

Description:
Colony West Financial Insurance Services is a nationally licensed commercial insurance agency and brokerage that delivers unmatched scale, service, expertise, and carrier access to small and mid-sized business to protect their financial security.

Heffernan Insurance Brokers

Melani Conti
Senior Vice President
Heffernan Insurance Brokers
1350 Carlback Avenue
Walnut Creek, CA 94596-7299

925-934-8500
melanic@heffins.com
www.Heffins.com

Continuous Associate Member Since 2012
Description:
Heffernan Insurance Brokers, formed in 1988, is one of the largest independent insurance brokerage firms in the United States. Heffernan provides comprehensive insurance and financial services products to a wide range of businesses and individuals. Headquartered in Walnut Creek, California, Heffernan has additional offices in San Francisco, Petaluma, Palo Alto, Los Angeles, and Orange, California; Portland, Oregon, and Chesterfield, Missouri.

Heffernan is an industry leader, ranking high for its presence in the insurance industry, and for its commitment to philanthropy in the communities it serves.
---
LEGAL SERVICES
Hanson Bridgett LLP

Allan Jergesen, Esq.
Partner
Hanson Bridgett LLP
425 Market Street, 26th Floor
San Francisco, CA 94105-5401
415-995-5023
ajergesen@hansonbridgett.com
www.hansonbridgett.com

Continuous Associate Member Since 1997

Description:
Hanson Bridgett is a full-services law firm located in San Francisco (with a branch office in Sacramento) that includes a group of attorneys who focus exclusively on advising and representing health and long-term care providers. These include hospitals, skilled nursing facilities, assisted living facilities, and home health agencies, as well as adult day care and adult day health care centers. The firm has expertise in a wide range of issues relevant to adult day services, including regulatory matters, reimbursement, business transactions, labor and employment, and litigation.
---
MEDICAL SUPPLIES
Shield HealthCare

Joe Joulwan
Director – Western Region
Shield HealthCare
27911 Franklin Parkway
Valencia, CA 91355
800-228-7150
Marketing@shieldhealthcare.com
www.shieldhealthcare.com

Continuous Associate Member Since 2020

Description:
At Shield HealthCare, we measure our degree of excellence by one number: the number of satisfied customers that we serve in the comfort of home.

Our current 99% satisfaction rating from the independent firm Press Ganey is a testament to our commitment to meeting the needs of our customers, helping to ensure that the very best care is given at home.

We continue to be an industry leader delivering brand-name products and excellent customer service, while providing tools and resources to educate and support caregivers and families with medical needs.
---
David Miller
Davey Coach Sales
12380 Firestone Boulevard
Norwalk, CA 90650-4324
310-216-6350
info@daveycoach.com
www.daveycoach.com

Continuous Associate Member Since 2019

Description:
For 30 years, Davey Coach has been a leader in offering new and pre-owned buses for virtually any transportation need. With locations in California, Colorado and Indiana, Davey Coach is one of the largest fully-integrated shuttle bus dealerships from the Midwest to the West Coast.
Davey Coach offers extensive inventory of buses for sale or lease plus bumper to bumper service and parts. An extensive selection of buses is available with hundreds of options to serve the needs of assisted living & aging population, public transit, airport shuttles, resorts & lodging, childcare and pupil transportation, and much, much more! Whatever your need, Davey can outfit a bus that fits!