CAADS Events At-A-Glance
AARP California Climate Chat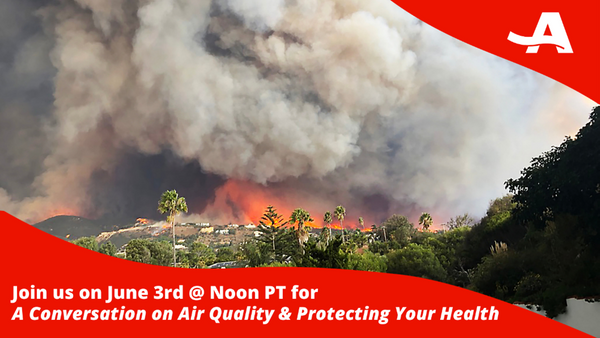 Climate Chats: A Conversation on Air Quality & Protecting Your Health
California's wildfires are getting worse, and so is the quality of the air we breathe. In 2020, many parts of our state suffered weeks to even months of severely harmful air pollution, which health experts are worried will increase risk to heart and lung disease—especially for older adults.
Join AARP California on Thursday, June 3rd @ Noon PT for an important conversation about what you can do to prepare and protect yourself, your family, and your home from poor air quality, including smoke caused by this year's wildfire season.
WHEN: Thursday, June 3rd | Noon - 1 p.m. PT
WHERE: ​Zoom | Link Provided Upon Registration
Hear from Afif El-Hasan, M.D., specialist in asthma and lung health; Steven Jimenez, American Lung Association; and Brian Sheridan, Coalition for Clean Air.
This virtual event is FREE and open to the public.
This event is part of AARP California's Climate Chat series that aims to provide educational information and resources on climate and health.