CAADS Events At-A-Glance
LTSS Policy Changes in Response to COVID-19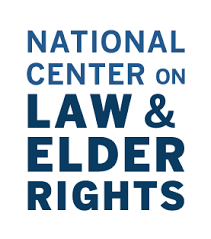 LTSS Policy Changes in Response to COVID-19
When: Friday, November 20, 2020, at 10:00 a.m. PT/1:00 p.m. ET.
As the COVID-19 emergency lingers, federal and state governments continue to adjust. This webinar will discuss recent changes relating to older adults, Medicaid, and long-term services and supports. Among other things, the webinar will cover the ability to receive visitors in nursing facilities and other long-term care facilities, with a focus on recent federal guidance, as well as access to support persons in hospitals. Other topics will include Medicaid changes to emergency eligibility protections, modifications to programs for home and community-based services, and vaccine distribution.
Presenters:
• Eric Carlson, Directing Attorney, Justice in Aging
• Natalie Kean, Senior Staff Attorney, Justice in Aging
Closed captioning will be available on this webcast. A link with access to the captions will be shared through GoToWebinar's chat box shortly before the webcast start time.
This training will be presented in a WEBCAST format to accommodate more participants. Due to the high volume of participants, computer audio will be the only option to listen to the presentation. No telephone call-in number will be provided. Please plan accordingly. Thank you.
This webcast will be recorded and available on our website shortly after the presentation. The recording and training materials will also be emailed to all registrants within a few days after the training.
The webcast will take place on Friday, November 20, 2020, at 10:00 a.m. PT/1:00 p.m. ET.