CAADS Events At-A-Glance
DSS-CCLD INFORMATIONAL CALL REGARDING CORONAVIRUS DISEASE 2019 (COVID-19): REGAINING WHAT WAS LOST PHYSICALLY, MENTALLY, AND SOCIALLY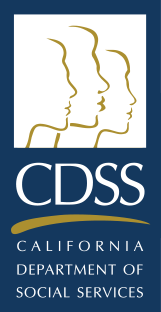 The Community Care Licensing Division (CCLD) ASC Program invites you to our informational call on June 16, 2021 regarding "Regaining What Was Lost: Physically, Mentally, and Socially." Please have staff join this call.
The call will feature a panel discussion regarding how to regain physical, mental, and social wellbeing after a year of lockdown and, for some, COVID-19 infection. The panel will feature experts in geriatrics, intellectual and developmental disabilities and the focus
will be on practical ways of helping us all feel and function better. This call will also review updated testing guidance in PIN 21-28-ASC. There will be an opportunity to ask questions.
Please click the link below to join the Zoom webinar:
https://ucsf.zoom.us/j/93700432518?pwd=dlp5T2xKSElrQkU1ZnVXZC8vVUNpQT09
Passcode: 167686
Webinar ID: 937 0043 2518
Or iPhone one-tap:
US: +12133388477,,93700432518#,,,,*167686# or
+16692192599,,93700432518#,,,,*167686#
Or Telephone:
Dial (for higher quality, dial a number based on your current location):
US: +1 213 338 8477 or +1 669 219 2599 or +1 669 900 6833
India: 000 800 001 4002 (Toll Free) or 000 800 050 5050 (Toll Free)
Mexico: +52 554 161 4288 or 1 800 062 2403 (Toll Free)
International numbers available: https://ucsf.zoom.us/u/aep6OLmrNH
Panelists
• Ashwin Kotwal, MD, MS, Assistant Professor, Division of Geriatrics, University of California San Francisco
• Jeannette Burkhardt-Pino, Ph.D., Senior Supervising Psychologist, Department of Developmental Services
• Jennifer Dresen, MSW, MPH, Senior Director, Programs, The Arc San Francisco
• Louise Aronson, MD, MFA, Professor, Division of Geriatrics, University of California, San Francisco
• Lucy Esralew, Ph.D., Senior Psychologist, California Department of Developmental Services
CCLD also encourages licensees and staff to view the PowerPoint Presentation available on the CCLD website while participating on the call.
Important! The California Department of Social Services (CDSS) Language Services Unit is able to schedule interpretation services in several languages for our provider informational calls, all at no cost to you. To better serve you, and as necessary, please complete this brief one-time survey, by Friday, July 2, 2021:
• https://www.surveymonkey.com/r/PICInterpretationServices
CDSS will start Zoom translation with the July provider informational call. Please continue to monitor the CCLD homepage for updated information regarding COVID-19. If you have questions regarding this PIN, please contact your local Adult and Senior Care Regional Office.