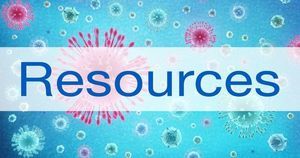 COVID-19 RESOURCES
---
PLEASE NOTE: As the situation evolves, CAADS will continue to gather and add trusted resources to this page.
ALL Meetings/Webinars will continue to be announced on our MEETINGS page
ALL State Dept. updates will continue to be posted on our HOME page in the "What's New" section
PLEASE CHECK OFTEN FOR UPDATED INFORMATION IN THESE 3 LOCATIONS

Thank you! Stay healthy and safe! ~ CAADS Staff
P.S. Please visit TurboTar's COVID-19 Website for additional content!

---
ADHC/CBAS Center Re-Opening Resources
Ventilation
FEB 26, 2021 | Ca. Dept. of Public Health
Transportation
---
CAADS COVID-19 Participant Wellness Checklist & Risk Assessment (A.K.A. TAS Screening Form)
OCT 13, 2020 | California Association for Adult Day Services (CAADS)
TAS Screening Form - Revised as of Oct. 13, 2020
---
California COVID-19 VACCINE INFORMATION RESOURCES
Updated December 13, 2020

CDPH Allocation Guidelines for COVID-19 Vaccine During Phase 1A: Recommendations

(Includes downloadable materials for the Vaccinate All 58 and Stop the Surge campaigns)
---
---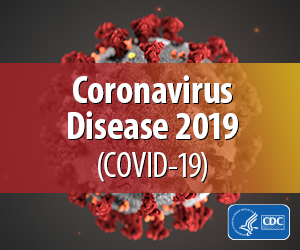 CORONAVIRUS HEALTHCARE LINKS
The California Department of Public Health (CDPH), Centers for Disease Control & Prevention (CDC), and the Centers for Medicare & Medicaid Services (CMS) have established sites and issued coronavirus guidance for health care providers. Resources include:
California Departments COVID-19 Info: A.L.E., CalOES, CDA, CDDS, CDPH, CDSS, DHCS, EDD, OSHA and U.S.EEOC
Note: This includes key information on how to request additional resources from your local Medical Health Operational Area Coordinator.
---

Centers for Disease Control and Prevention (CDC)
Strategies for Administrators and Staff to Prevent the Spread of COVID-19
Updated March 31, 2021

CDC MAIN COVID-19 webpage:

Link posted June 23, 2020

Updated by CDC June 25, 2020

Available in other languages
Posted April 30, 2020
Here is a link to the CDC Coronavirus Disease 2019 (COVID-19) up-to-date information in Espanol
Centers for Medicare & Medicaid Services (CMS)
Other State, Federal and Association Resources
Also available in Spanish
Posted August 28, 2020

August 27, 2020 Press Release
(Not intended as a timely source of critical alerts/warnings)